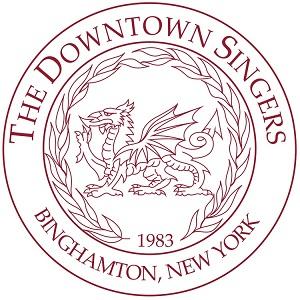 Dear members of the Binghamton Downtown Singers,
The Board is very excited to welcome you back for our annual winter concert featuring Handel's Messiah. Rehearsals are starting soon, so we wanted to share some important information with you. First, rehearsals will begin Sunday, September 10
th
, and will be held weekly at Sarah Jane Johnson UMC from 7-9:15pm. Please bring a pencil, water, your score (if you have one) and your enthusiasm. Please do not wear perfumes or scented lotions. Doors will lock at 7:15 for security purposes, if you need to arrive late, please reach out to a member of the Board. We will have scores available to buy if needed and will begin collecting dues at the first rehearsal ($25 for regular members, $5 for students). For important information, please read our policies and procedures which can be found in the members only section of our website
https://www.downtownsingers.org/members
. If you need help getting logged in, please contact Rocky at
secretary@downtownsingers.org
.
Second, as most of you know, the Board of Directors has a committee currently conducting a search for an interim conductor/artistic director. They have been working very hard behind the scenes this summer and have many very talented candidates. Now we need your help! Prior to our first rehearsal, we will have a short list of candidates that will be invited to conduct 2 rehearsals each. After each rehearsal, we will ask you to complete a feedback form either in Google forms (preferred) or on paper, which we will provide. We are asking that you give each candidate your full participation and to share your honest thoughts. The plan is to have a final decision made by October 29th. If you have any questions, please feel free to email the
copresidents@downtownsingers.org
or to catch Julie or Faith before or after rehearsal.
We can't wait to sing with you all again. New members are always welcome, so bring friends and we'll see you on September 10th.
The Binghamton Downtown Singers Board of Directors