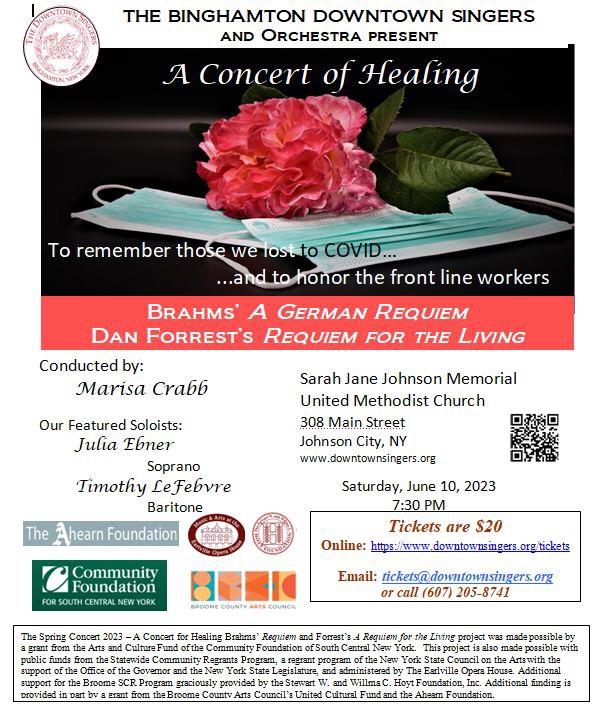 Certainly COVID-19 has had a terrible impact on our community and exacted a horrible cost. Many of us have suffered through infections and even more tragically, lost loved ones and friends.
Many of us also have come to know there are true heroes among us. Nurses, doctors, and other care givers that comforted and treated us and our loved ones during the pandemic, often under the most difficult of conditions.
The Binghamton Downtown Singers wish to honor these two groups through song, and we hope, begin our community on a path of healing.
Our Spring concert will consist of two works: the Brahms Requiem to honor those we have lost and Forrest's Requiem for the Living to honor medical professionals and care givers.